Happy Birthday Peanut! We love you!
Adleigh woke up earlier than normal because she was so excited to celebrate! She loves the new flamingo tablecloth she found on the table this morning along with a new book. She was so excited to show off her new "7 years flamazing" shirt from Rhonda!
Pap sent a card with way too much, but she has been studying Ben Franklin and shouted "Yay Ben Franklin!" when she opened her card haha
She wanted pasta salad for lunch (but no onions or tomatoes or basil mama) so basically noodles with a vinaigrette 🙂 Liberty made her a France buddy and a nice card. Then they spent the afternoon playing and having fun.
Dad came home a tad early and brought home something special 🙂
After lunch it was time for a present from mom and dad…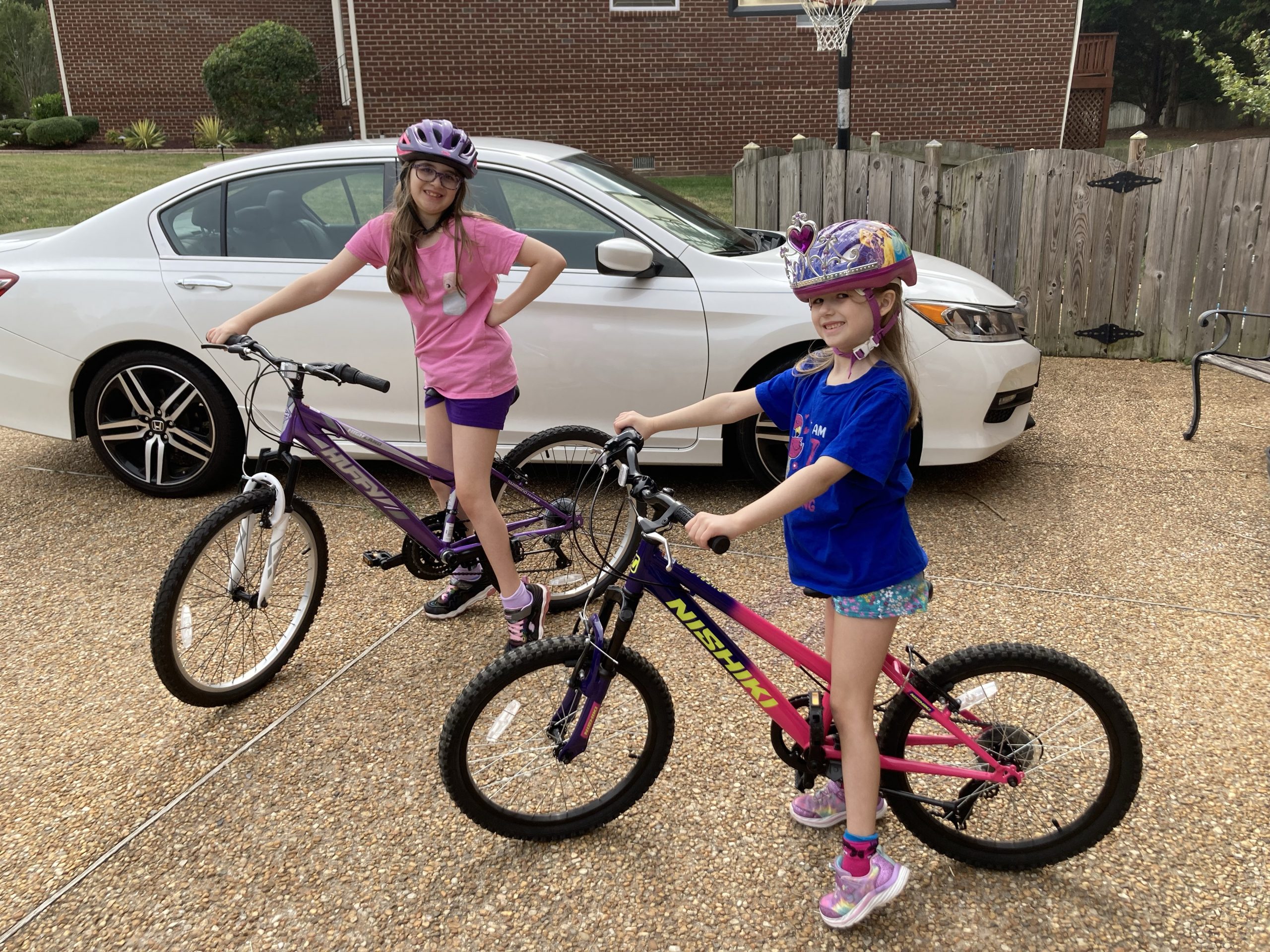 A new 20" bike with gears! She has loved riding bikes with Liberty but the 16 inch was getting a tad too small and she was working so hard to pedal up the hills. This one is a tad too big for her but she's a hard worker!
Bike Video
Time to make the cake she won't eat
Next, the presents from Becky and Ben, a game and a flashy new leotard for gymnastics!
Just as last year Adleigh requested chick Fila for dinner! Then, she got to FaceTime with Poppy, Grandma, and Beth. She already finished the two books from Beth and was excited to snuggle with her new flamingo.
Canton made her a sweet card and a country game. Liberty created a France themed creature for her. They gifted her a card game, a book on Paris, Racko (pap's favorite!)and some crayola color animals.
Hopefully we can FaceTime with Rhonda and Nanny soon, hurricane Ian messed up the power situation but thankfully they missed any of the terrible damage suffered by the west of Fl.
Happy Birthday Adleigh! We love you!!