Happy 8th Birthday Liberty!
We are so thankful for you!!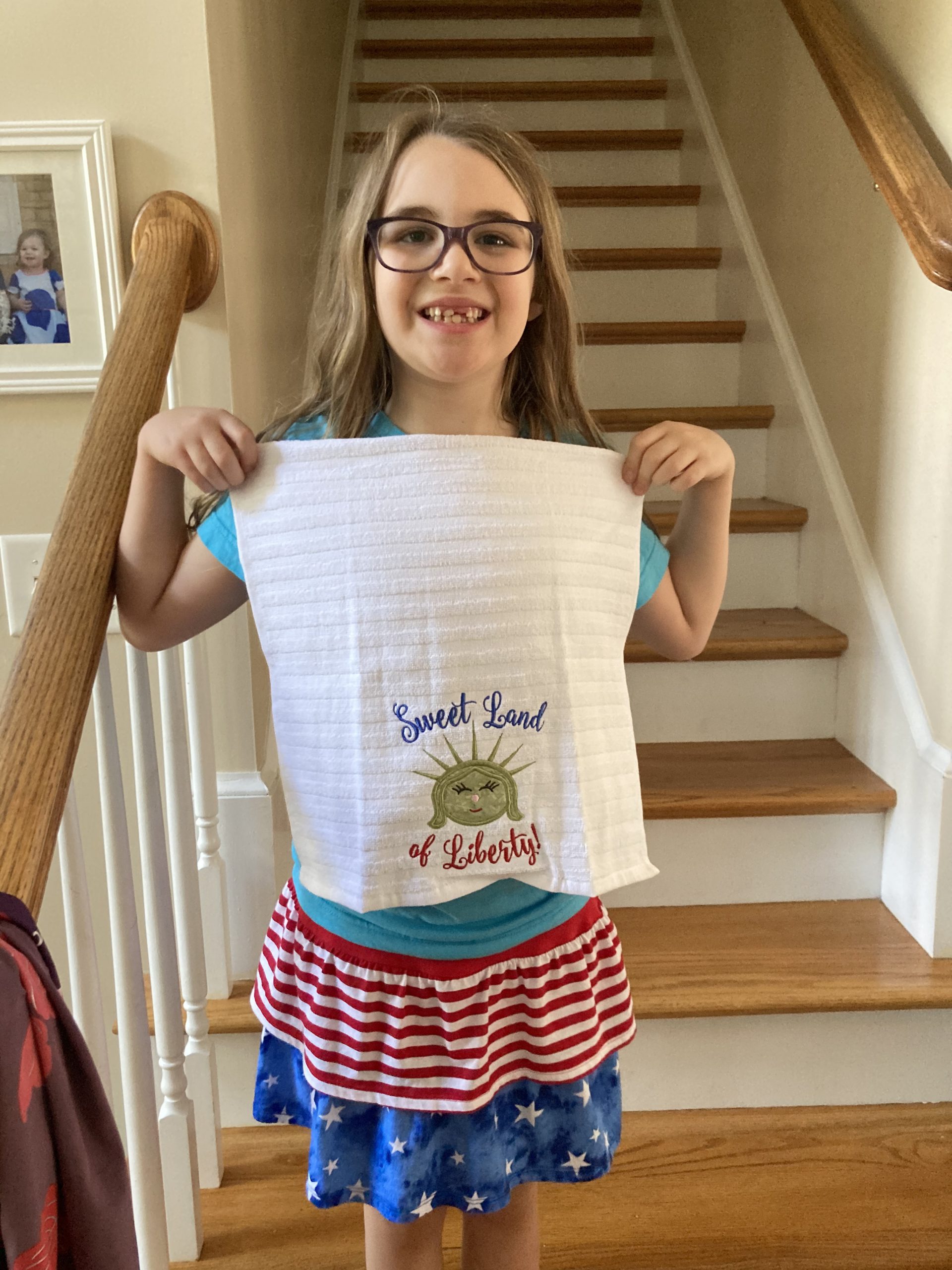 Liberty had so many over the top reactions to everything, she is quite thankful, especially for all the presents from Rhonda! I think the most popular presents are the walkie talkie, they are the loudest at least 🙂
Becky and Ben sent a cute art package (video)
Pap and Janice sent a Janice made hand-towel that says Sweet Land of Liberty!
And that cute bean bag she is sitting on in all the pics is from Nanny! (Pics Mike's phone)
Thanks everyone for always loving Liberty!
And a swim